New Home for Tutorials
Our Tutorials are moving to our ZenDesk Support Desk.
This will allow users to search for answers why submitting questions.
---
LittleWebMonkey: Using the Article Manager
How to Use the Article Manager in your LittleWebMonkey Site
From the Dashboard you can access the Article Manager from the Articles Tab at the top of the page.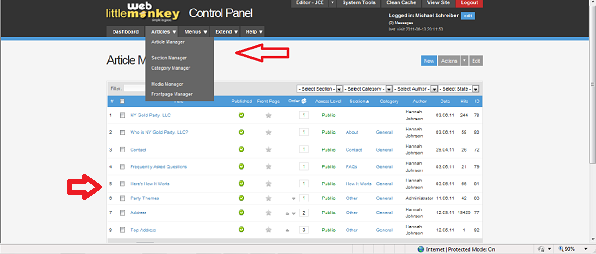 The Articles are listed by name. You can open an article by clicking on it.
You can hide/unpublish and article by clicking the Green Check. It will become a Red X when the article is hidden or unpublished.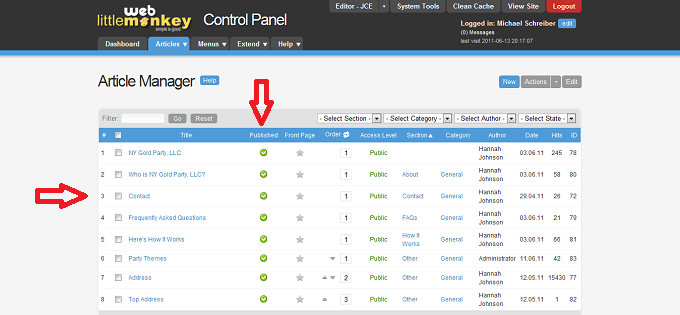 Once an article is open, you can edit and then hit Save at the top right.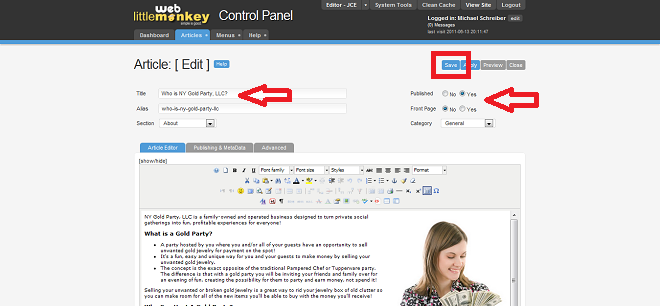 ---
---
---