New Home for Tutorials
Our Tutorials are moving to our ZenDesk Support Desk.
This will allow users to search for answers why submitting questions.
---
Easy Way to Resize and Compress Images
Load the shrinkomatic and resize individual images or larges batches of images in minutes.
Follow this link to download the ShrinkoMatic
http://toki-woki.net/p/Shrink-O-Matic/
Adjust the size of images with controls on the left.
Using ratio will keep your images proportional. Drag to choose a percentage.
On the right, choose to compress your .jpg image using the slide bar.
Practice on several images until you find the right size.
All images are downloaded into your original folder and renamed so you can find them easily. You don't lose the images in their original size, you simply add a second image that has been resized to the file.
Drag and drop one image or several into the Shrinkomatic.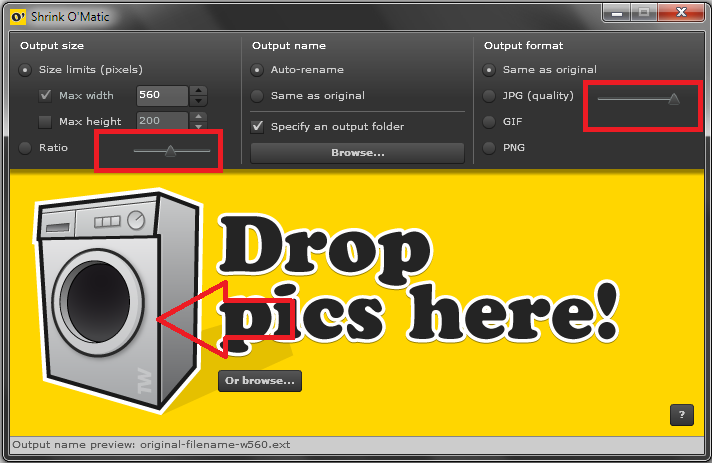 ---
---
---