New Home for Tutorials
Our Tutorials are moving to our ZenDesk Support Desk.
This will allow users to search for answers why submitting questions.
---
Create a User Account
How to create new users on Joomla.
On the control panel either go to the tab "Users," and select User Manager, or click the panel on the application tab.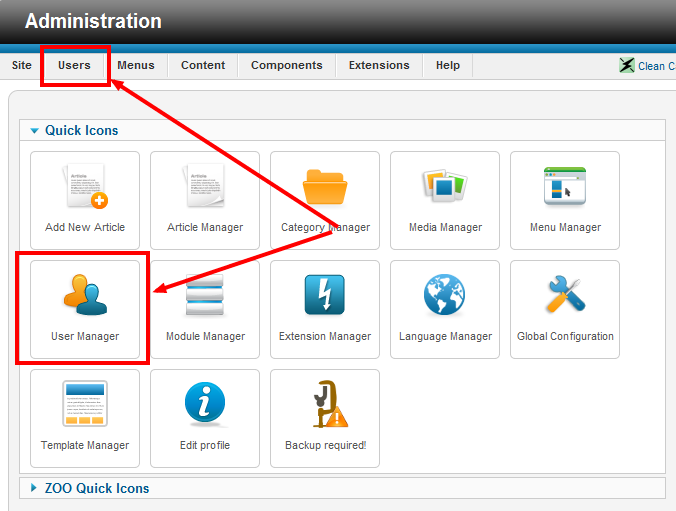 On the next menu, press "Next," on the top right corner.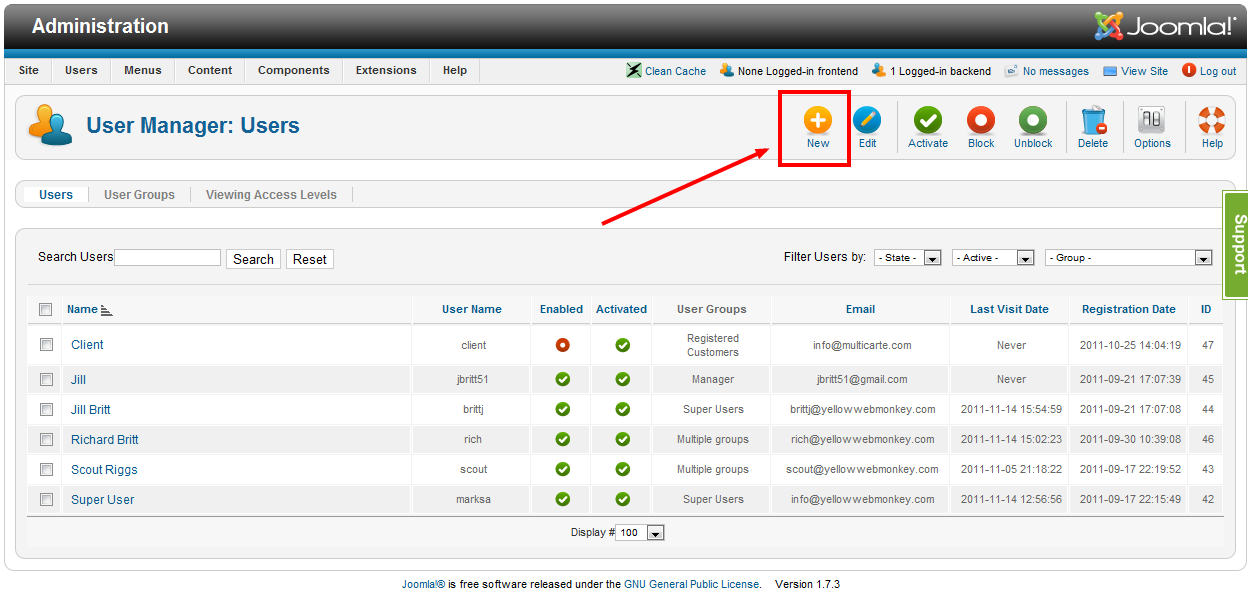 The red box shows all the details and information for your new user
Here you can make a user name and set a password.
The Green Box is used to set security levels, these have different abilities for the user.
The blue box is used to save when you have finished entering all the necessary information.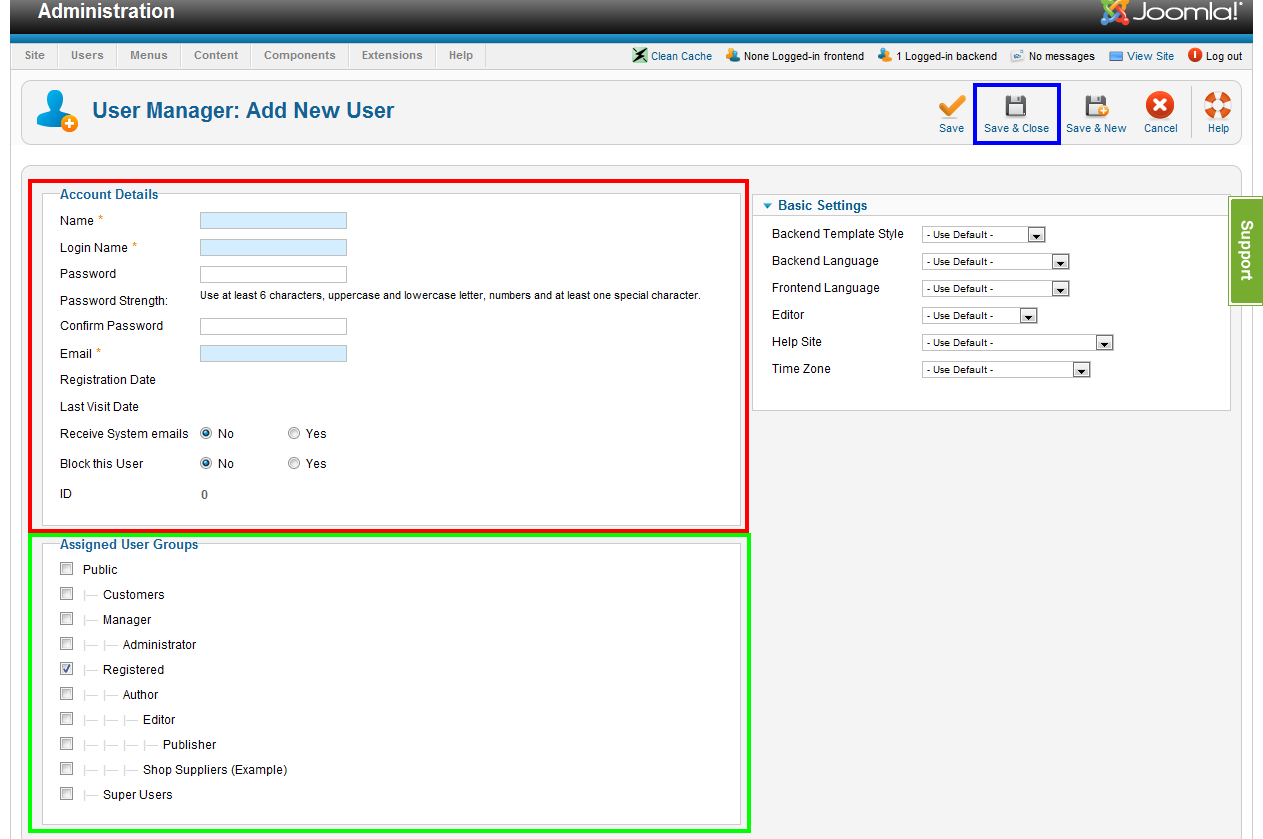 ---
---
---