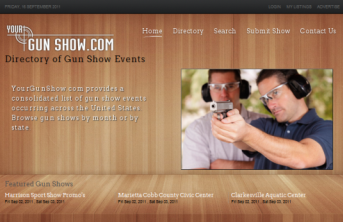 YellowWebMonkey is now offering a Monthly Maintenance Plan for our clients. This plan offers easy, convenient priority service as well as important upgrades to your valuable Joomla website to keep it running smoothly.
Why choose a Monthly Maintenance Plan?
Receive important upgrades to all Joomla components on your website as they are released. These upgrades not only keep your site current, but they also insure that you have the most recent security upgrades. Keep your site safe from hackers with monthly security checks.

Our 50 point Website Health Checklist includes SEO, Speed, Security and Cosmetic checks as well as a spot check of GoogleAnalytics to insure you are receiving accurate and timely reports.

Receive up to 2 hours* of Content or Website updates. Too busy to update that article or change out that slideshow image? Submit your request with your own Support Button (see below) and let us make those changes for you. This time also includes coding or design work.

Also included on your Control Panel is a Live Chat button. Receive real time answers to your questions between 9:00am - 5:00pm Mon-Frid.

The Monthly Maintenance Plan includes one hour of one on one training online via Webinar. Although all clients can attend our montly Website Refresher courses, Maintenance Plan clients receive private online training tailored to suit their needs working with their website. This is an ideal way to get your questions answered or to train others employees to work with your site.
Submit your requests through a Support Button, exclusive to our Maintenance Plan clients, located on the Control Panel of you site. Just click the button, type in the information and your request will be delivered directly to our Suppor Center. This is the fastest way to receive support.

Our Maintenance Plan Clients who submit a request will receive a response by the next business day. Response time for clients not on the Maintenance Plan can be more than 7 days.

Work on your request will begin within one business day of our response and will be completed in three business days. With our present workload, requests outside the plan may take as much as eight weeks to complete.
This plan insures that your site is secure and up to date and with the Online Chat feature, you can receive answers quickly. With the Support Button you can submit your request directly to our Support Desk....Maintenance Plan clients do receive priority in our busy work queue.
Plans start at only $99/month . Contact us for more information.
---
---